MOVIE SHOW ON CLEANLINESS BY CLASS 6 TO 8
SPECIAL MORNING ASSEMBLY BY CLASS X B ON 09-10-2023
MORNONG ASSEMBLY OPN SCIENCE EXPERIMENT BY IX
MORNING ASSEMBLY BY IX
Special Assembly by X A on 2ND SEP, 2023
SPECIAL ASSEMBLY BY 10-C STUDENTS
Our assembly is when the school community meets together to share aspects of life that are of worth. It acts as a medium for communicating matters of significance. If acts as one of the ways by which we create our positive reflective ethos and promote value based education.

The result being that our school lives in cohesive harmony that sustains the pursuit excellence in all forms.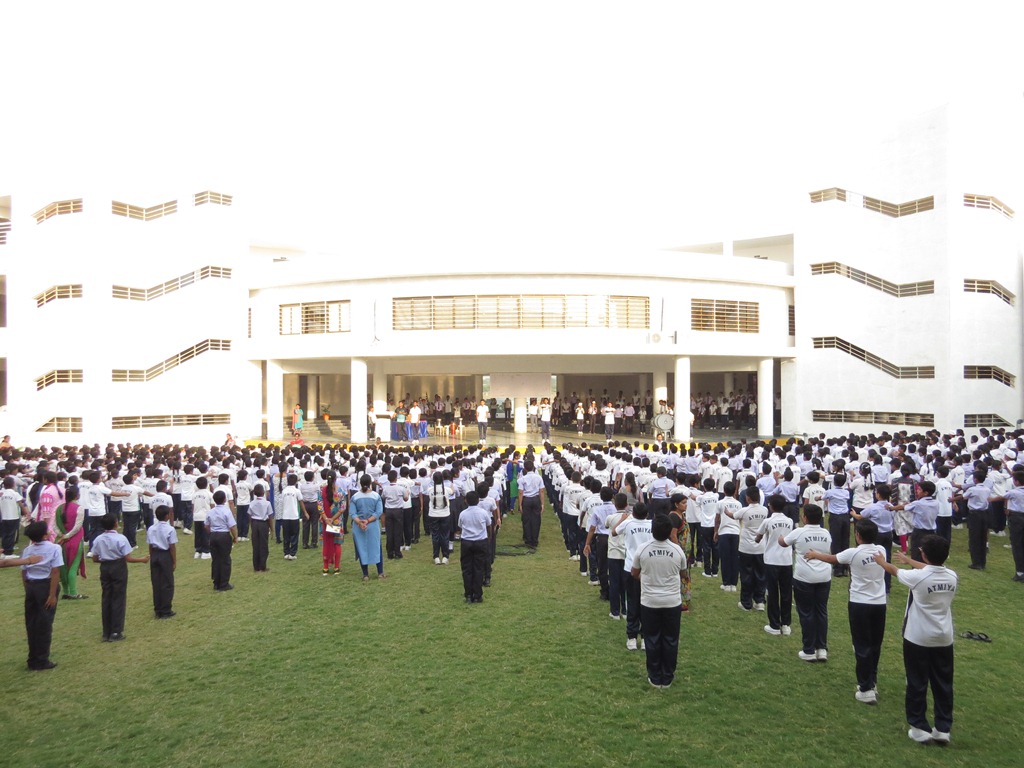 Hindi Diwas Debate in Morning Assembly
हमारी एकता और अखंडता ही हमारे देश की पहचान है,
हिंदुस्तानी हैं हम और हिंदी हमारी जुबान है।
Everyone should be proud if their language and being and Indian we are immensely proud of our language-Hindi.
To celebrate the special day of Hindi Diwas students of VIII grade held a debate on Hindi Language in morning assembly.
Naitik Bhuptani (VIII A) explained the importance of Hindi language and later it was followed by debate lead by Riddhi Sharma (VIII C), Pratiksha (VIII C), Manvi Patel (VIII A), Swagata Maiti (VIII B).
The debate was to the point and gave us lot of information and made us feel immensely proud.
| | |
| --- | --- |
| | |
| | |
| | |
Special Assembly on International Girl Child Day as on 11/10/2022
A special assembly was held by Grade: V-A students on the special occasion of
International Girl Child Day !!
It included a poem and dance by the students to depict the feelings of a girl child.
The assembly was captivating and made everyone emotional.
Morning Special Assembly by Students of II C Sang and Danced on the theme of
BODY PARTS - OUR FAMILY as on 21/02/2023
With the medium of this performance the little souls tried to explain us the importance of each of our body part. If any of our family member is unwell we don't feel good or feel restless in the same manner when any of our body part is not taken care of or injured the whole body feels the pain. At the end of their wonderful performance the kids advised us to take the utmost care of our body in order to remain happy and cheerful.